Hello!
I'm Keith Burrows, and I teach people to use computers. I work for Bristol City Council Community Education, at the Stoke Lodge Centre.
I qualified as a teacher in 2006, with a Certificate in Education, specialising in PCET (teaching adults) from City of Bristol College. Prior to that I was successful in an OCR course called Teacher Training in IT.
Besides my work at the Stoke Lodge Centre I make home visits, both for teaching and to resolve technical problems with home computers.
In a previous career I was a Social Worker. My interests now include leading the Barley Rye community choir, and playing 1930s American folk music on the fiddle, mandolin, guitar and pretty much anything else with strings. Click these links for more information: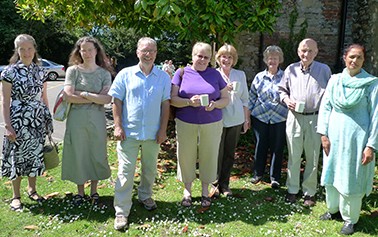 This is me, taking a break with one of my student groups