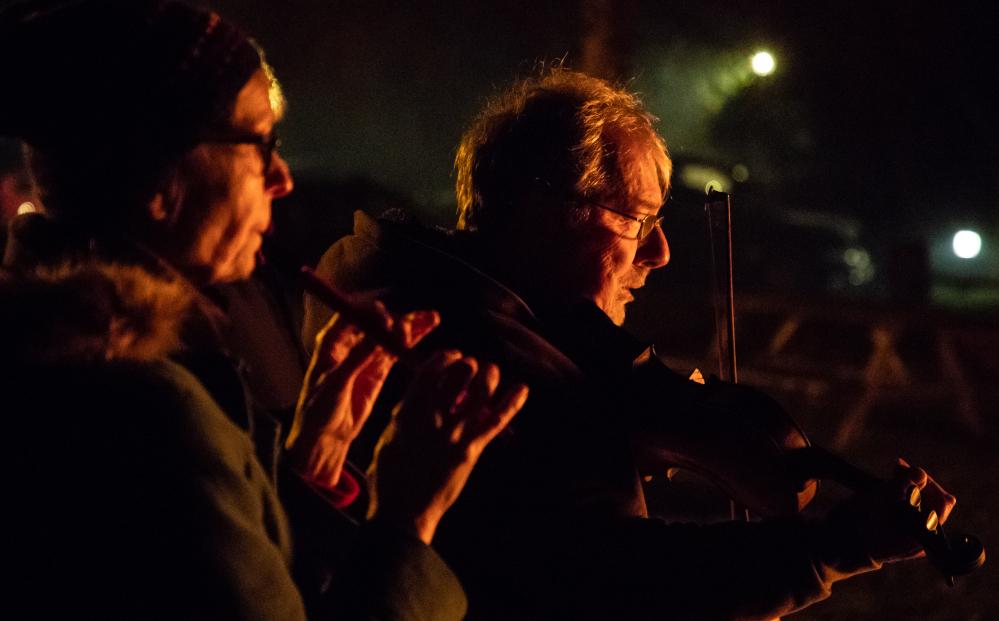 Hello to friends old and new!
This year 2022 we are tentatively restarting our music and dance weekend. We've pretty much finished building our house and think we are ready to host an event here, instead of at our previous venue with Nick and Carol at Lower Stock Farm.
This year's date: 16th and 17th July 2022
We're welcoming musicians, dancers, their families, children and friends.
This year we'll be erecting our village marquee, so there should be no problems with inclement weather.
Just drop in for a session, or come for the weekend.
Camping: there is plenty of space for tenting. We can also accomodate a small number of camper vans. Please contact us about this.
Dogs: You can bring your dog but youmust keep it under control at all times as we have sheep and poultry here.
There are lots of walks you can take, direct from our house. For instance the River Severn with long distance footpath is a few fields away.
We live half a mile down Rushen Lane, which is very uneven, so take it steady in vehicles - first gear and 8mph maxrecommended.
It would be helpful if you brought your own chair to sit on
PROGRAMME:
You can come at any time and play or relax, but we have some ideas for a programme:
Saturday 16th: from Midday: Old Timey American session
Saturday 16th: approx: 3pm to 6pm: Irish Traditional Music session
Saturday 16th: From 7pm: Evening of Folk Music and Dance in the Marquee with PA.
You could: Join the house band, call a dance, join in a ceilidh dance, do a dance spot, sing a song, or play a tune. (We'd particularly like some percussive dance, and will have a small wooden dance floor for this)
Sunday 17th: from Midday: Paul and Cathy's special birthday session. I imagine this will be mainly Northumbrian and English tunes, with room for other oddities. There may also be cake!
Sunday 17th: from 7pm. We hope to be joined by Barley Rye Choir for an evening of songs
Contacts and links:
Address:
Rusholme, Littleton-upon-Severn, South Gloucestershire, nr Bristol BS35 1NR
You can contact Cathy Benjamin on 07828 821 196, or Keith Burrows by email: keithb1703 (at) gmail.com.
Please let us know if you are planning to come to the weekend, or if you would like more details.
We are members of FOAOTMAD (Friends of American Old Time Music and Dance). The society's website is here
If you want to see this map in a Google Maps webpage, click the Google logo (bottom of the map) or click the link 'View larger map'